You can't get around ? Winebysteph comes to you !
Winebysteph offers virtual activities on the theme of wine, champagne, cognac and their gourmet marriages.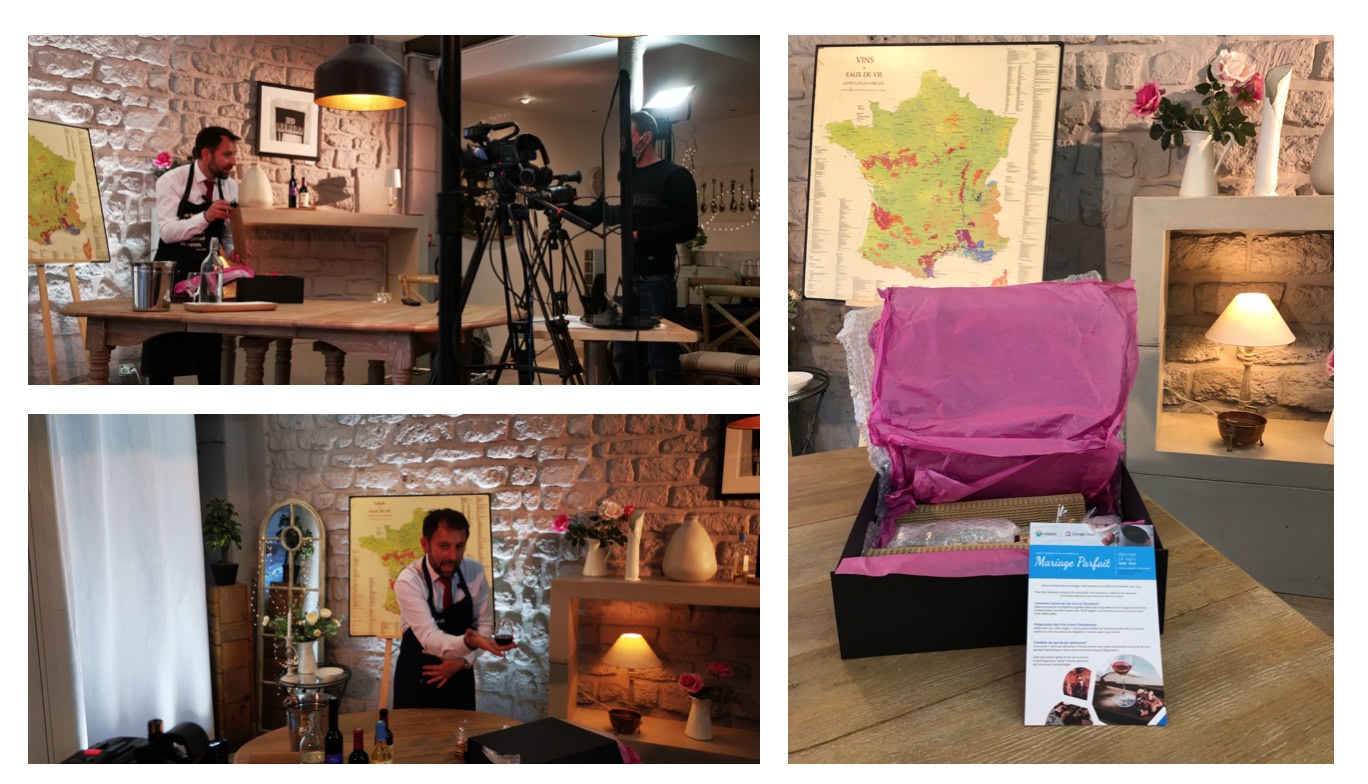 Tanks to luxury boxes supplied, prepared and sent by us, you can live an event from the place of your choice, alone or in a group, with all the tips, advices and anecdotes of your host, Stéphane Bonnerot. This virtual show full of humor makes your share a sensory and friendly experience that delight all your senses.
Our "Perfect Pairing" boxes allow you to discover quality products while having a good time. These boxes are available around different pairing : Wine/Champagne & Cheese AOP, Wine & Chocolate, Cocktail, Cognac & Chocolates...
We adapt our boxes to your desires and your budget !
We have the possibility to shoot our virtual events in the 5th quarter of Paris, at Le Foodist
You don't know this place ?
Le Foodist, it's activities around gastronomy and the world of wine is a warm and friendly atmosphere. For more than 7 years, Winebysteph has been giving classes in english in this place, around the pairing of wine and cheese (Wine and Cheese Paring Lunch), but also around the discovery of French wines (Discover French Wines in 6 Glasses)
Naturally, Winebysteph also travels to the place of your choice to perform these virtual activities.
Get your box !